Welcome to OC Hot Spring Spas
Celebrating 40 Years In Business!
Serving Orange County since 1982, Hot Spring Spas of Orange County is family owned and operated by brothers Scott and Greg Garner. Together they have over 40 years' experience in the spa and hot tub industry, providing you with the expertise you need to help you choose the right spa or hot tub for you and your family. Scott and Greg love what they do and the feeling of bringing families closer together by providing an opportunity for relaxation and much-needed relief from the stresses of everyday life.
At OC HotSpring Spas it is our goal to help remove the risk and fear from buying a hot tub. We know our prices are competitive and we will not knowingly be undersold by any other store. It is impossible to buy for less than at Orange County Hot Spring! *We will meet or beat anybody's price! We Guarantee It! *Terms of Guarantee!
Call: 949-496-2804 or visit our showroom today to discover the many benefits of owning a spa.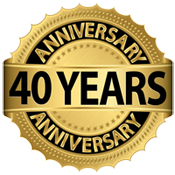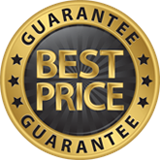 We provide top-of-the-line, quality hot tubs and spas. Our commitment to our customers' complete satisfaction guaranteed! A sampling of the products we carry includes: HotSpring Spas, Caldera Spas and Freeflow Spas. We are committed to providing our customers with the highest level of service. We are an Authorized Warranty Service Provider for all Watkins Mfg. Spa & Hot Tub products.

"Hot Spring Spas of OC has been a pleasure to do business with! The spa has been trouble free for the four plus years we have had it. Should we ever be in the market for a spa in the future this would be the only spa store we would consider."
Leroy Pickrel, San Juan Capistrano
Virtual 360 Tour of Our Store
OC Hot Spring Spas
32861 Camino Capistrano
San Juan Capistrano, CA 92675
PH: (949) 496-2804
Enjoy the wellness benefits of regular hot tub use by making water care easy. We carry a complete line of water care products that reduces chemical use and decrease chlorine odor while keeping your hot tub sanitized, healthy and ready to use any time.